Tie the Knot at Lake Chelan
Congratulations on your engagement; this is where your happily ever after begins.
Reveal your authenticity as you create the wedding of your dreams and give your loved ones a weekend destination that not only celebrates this milestone in your life but also revitalizes those you love. Take a deep restorative breathe and exhale knowing we understand this is the most important day of your life and we want it to be everything you envision.
While exciting, planning a wedding can be overwhelming. You can eliminate the complication and added expense of air travel by escaping to this hidden gem in Lake Chelan, just a three-hour drive from Seattle. Escape with your most important friends and family and let our creativity, combined with your vision, assist you in planning every detail of your wedding.
Enjoy one of the most elegant facilities in Central Washington, with twelve acres of grounds, a 6,000 square foot event hall, bed and breakfast options, and multiple outdoor ceremony sites. Harmony Meadows offers you a truly unique tranquil setting with majestic views surrounding this property near Lake Chelan.
Intimate Weddings
If a grand affair isn't your priority, we are pleased to offer Intimate Wedding packages to accommodate couples looking for a small, elegant experience. Exchange your vows on the lush lawn in front of our charming Gazebo or indoors in the luxurious salon surrounded by your loved ones. We offer two inclusive packages for the two of you and up to 16 guests.
Receive $4,000 off your Harmony Meadows venue fee when you book your spring 2024 wedding by December 31, 2023!
Offer valid on April – May 2024 wedding dates.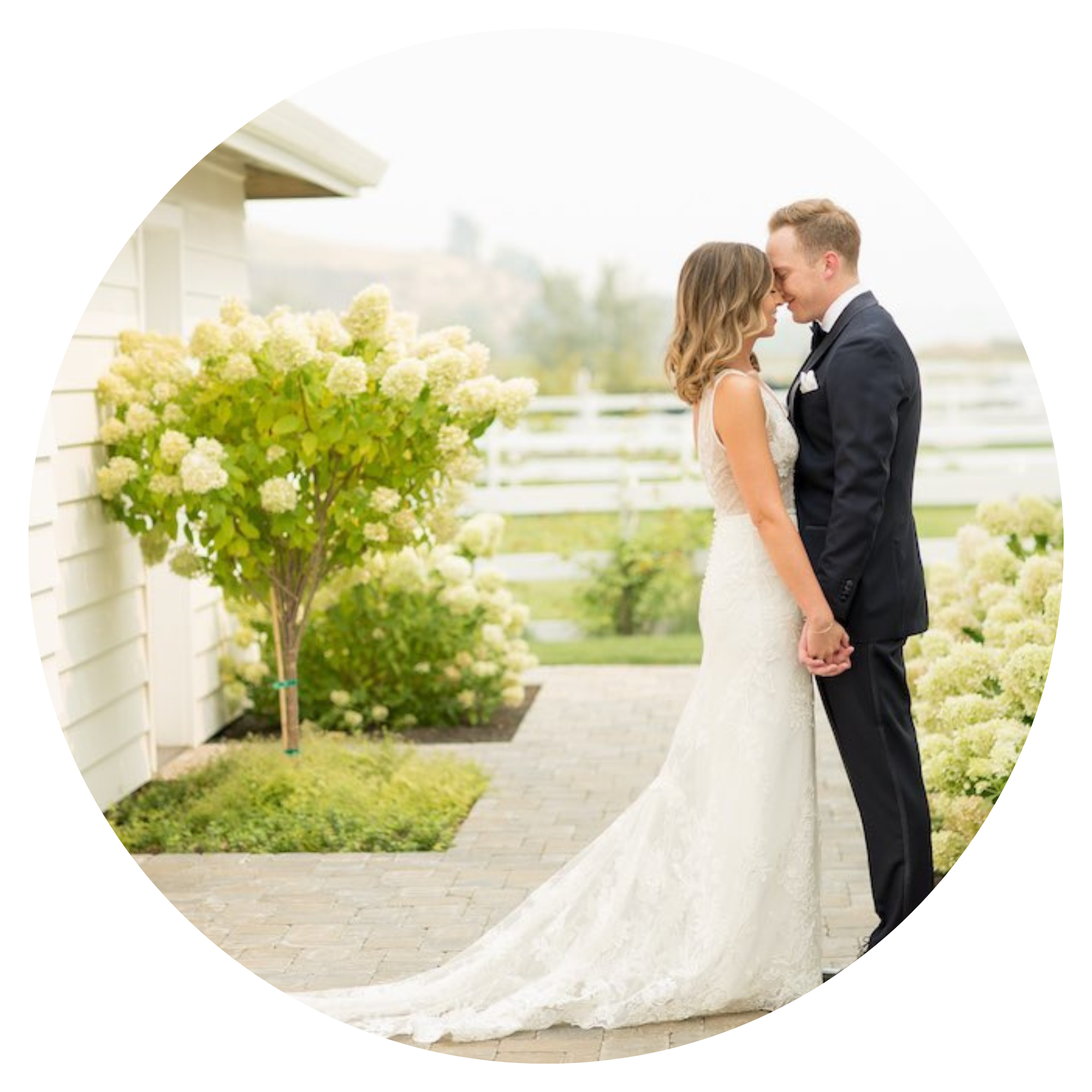 Are you ready to find
your inner harmony?
Want more info?
Reach out and we'll contact you.
Real Weddings at Harmony Meadows
Harmony Meadows is classy, yet comfortable with a little bit of country. Exactly what we were looking for on our wedding day.
Harmony Meadows is the most beautiful venue in the Chelan valley. The bright white of all the buildings is clean and light…it will add to the dreamy quality of your wedding. Jacquelyn has an eye for perfection. Literally, everything about the venue is perfect. The event hall is amazing with its large barn doors and windows. I love how the venue flows. There are SO MANY locations on-site for taking photographs. I don't know if I will ever come down from the high I am still feeling from the wedding. It was the best day of my life. Thank you Jacquelyn and Harmony Meadows for making my wedding dreams come true!
Harmony Meadows has a special feel to it. The staff is top notch and knew just how to turn our vision into a reality. We wouldn't have wanted to get married anywhere else.