Adult Tennis Camps
Elevate your tennis game to the next level
Let us create a memorable tennis getaway and expose you to everything Chelan has to offer you, your teammates, your spouse, or your special friends. Our tennis camps are geared toward players of all levels and include drills, supervised match play, and tennis instruction.  Upon arrival, all participants are evaluated by the staff so that their own instructional needs can be addressed throughout the camps.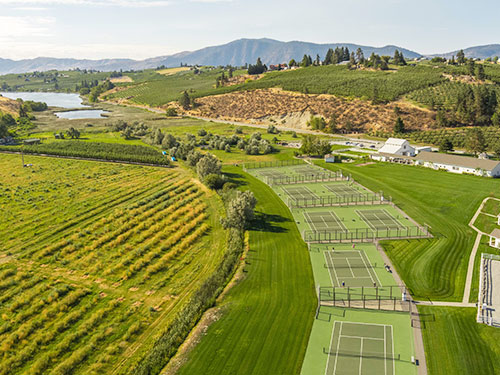 A Special Place
A truly unique setting creates a relaxing environment so you can focus on purposeful practice.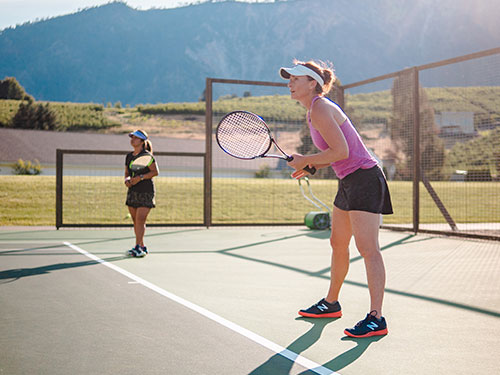 Play like a pro
Experience the only public facility on the west coast with Laykold Masters 8, a soft cushioned surface that looks and plays like a hard court.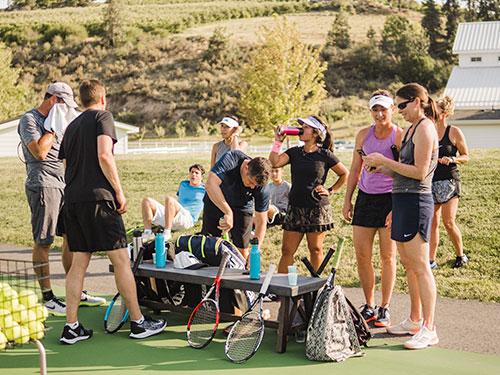 Just for you
Take over one of our camps with your teammates and besties. We can customize your camp to create a memorable weekend.
Be the first to learn more about our world-class tennis camps and clinics.