Junior Tennis Programs
Introduce your kids to a life-time sport
Get your kids outside this summer to get active and enjoy the fresh air.  Our junior tennis clinics and camps welcomes ages 7 to 18. We try to make our junior programs affordable to all from offering free after-school programs to private lessons for aspiring athletes.
Tennis is a game that you can play well into your 80's and studies show that tennis players demonstrate higher levels of vigor, optimism, and self-esteem and lower levels of depression and anxiety, confusion, and stress than other athletes and non-athletes.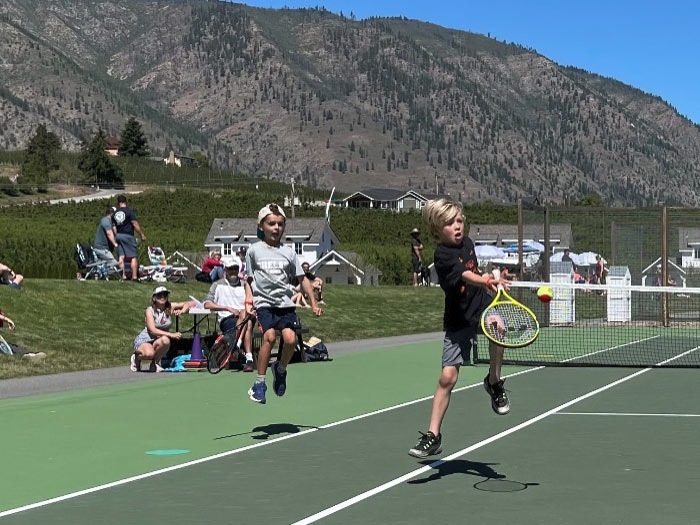 Body Health
Studies show that those who play tennis regularly have stronger bones, better cardiovascular health, and continued brain development.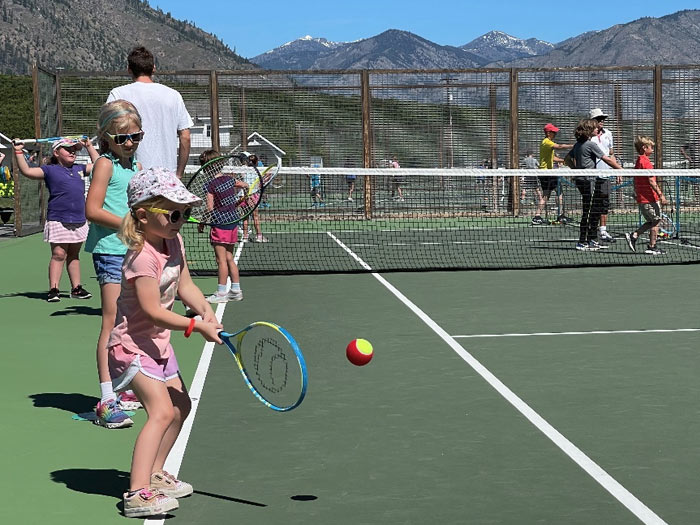 Mind Health
Not only does tennis have a positive effect on our bodies, but it also provides benefits for our minds by impacting our cognitive and emotional states.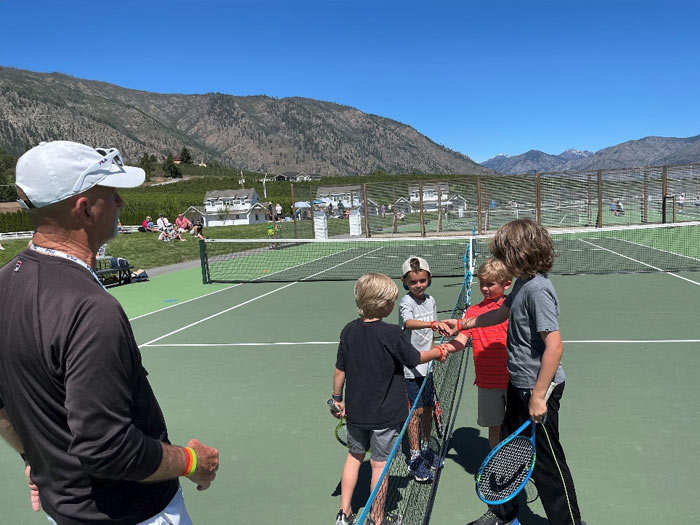 Social Health
Tennis outperforms many other sports in developing positive personality characteristics like sociability, spontaneity and focus.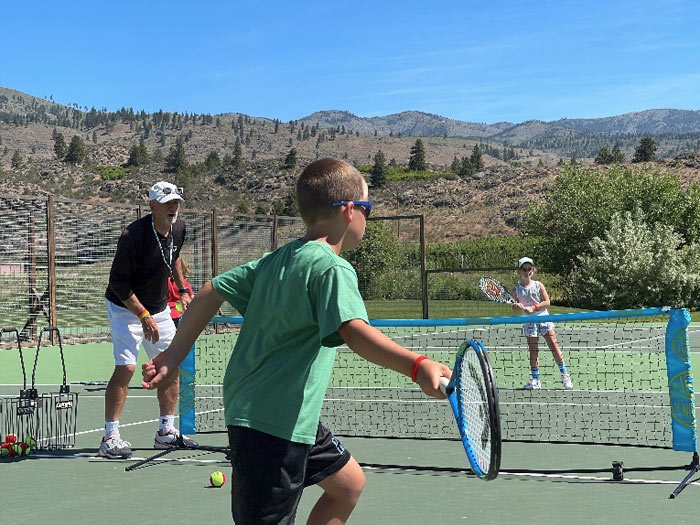 Free After-School Program
Our philanthropic mission is to encourage children to be active and learn a social sport that can carry them through the rest of their life. It is a sport kids can do with their parents and prepare them for competing on the local high school teams. This program does require registration, non-black, non-marking court shoes, and appropriate clothing. We provide the racquets and instruction. The program runs in May of each year culminating with a fun tournament on the Monday of the Memorial Day weekend that will allow the parents to see their children's' skills in action.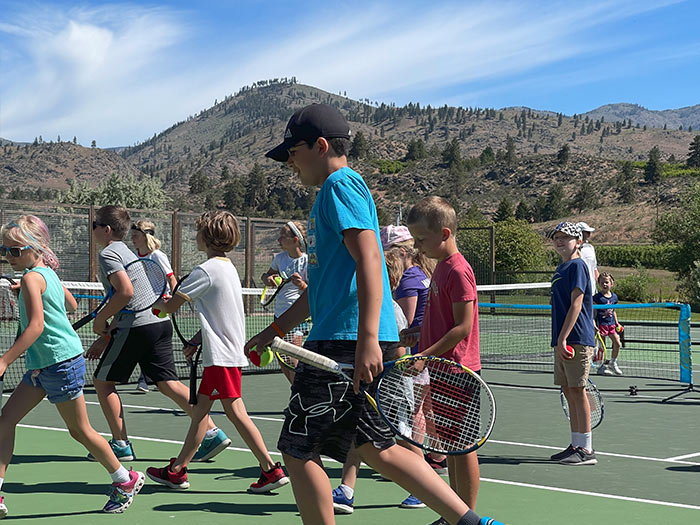 Junior Tennis Camp
Don't worry if you don't have a racquet, no worries, we provide them. Whether your child is just beginning or already has the basics, this program will improve their game and help them get more enjoyment from tennis. Our tennis programs focus on skill refinement, practice, and match play to develop consistent, well-rounded tennis players. We will break down the fundamental tennis skills with fun games and exercises to help improve your child's overall coordination and technique. Players learn proper grips, footwork, strokes, volleys and serves during a series of drills designed to teach skills in a fun and dynamic way. In addition to developing a love for tennis, athletes will learn the rules and etiquette that make tennis an exciting game.
Dates: TBD
Cost: TBD
Weekly Clinics
Give your kids a regularly scheduled activity to add some structure to their summer with one of our programming options. To register, you must first create a non-member account under the parent's name and add your children to the account as family members.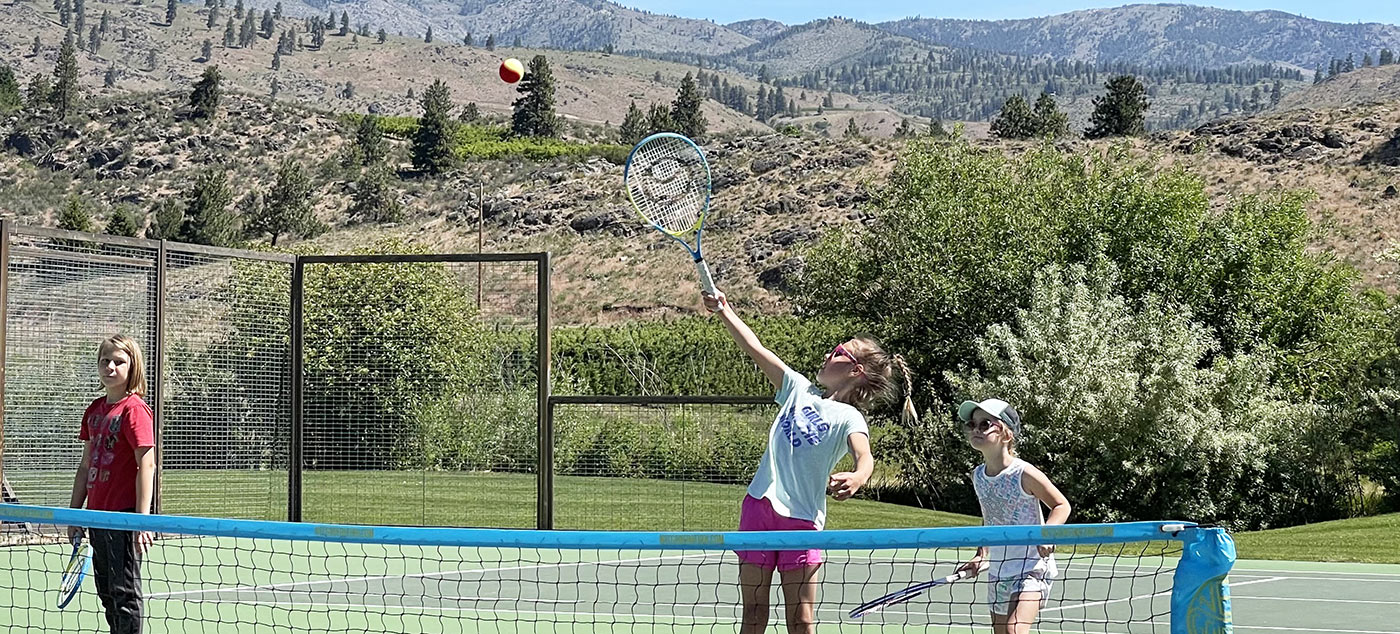 Junior Beginner Clinics
Red/Orange balls. Slower balls, shorter rackets, and learn development of good technique and use of realistic tactics. Mondays and Wednesdays from 10-11am
Junior Intermediate
Green Dot balls. Slightly faster balls with higher bounce, continued technic progress and more advanced tactics. Tuesdays and Thursdays from 10-11am
Advanced Juniors
Yellow balls. Players that have solid stroke development, understanding of match tactics and ready for completion. Mondays 11-12:30pm and Wednesdays 4:30 – 6pm.