Cake at your wedding? Let them eat cake!
Wedding cakes have been part of ceremonies since the Ancient Roman times when crumbs – bread or pastry – were broken over the bride's head to bring the couple good fortune.  While that sounds a little ridiculous, there is a rich history of how the wedding cake tradition evolved over the centuries. In times of rations, elaborate cakes were a status symbol and white cakes could only be made with the finest of expensive sugars.  While white cakes are still the most popular there are no rules or limits to how extravagant your cake can be. However, several of our couples have debated eliminating the cake altogether because, as hard as it is to believe, not everyone likes cake.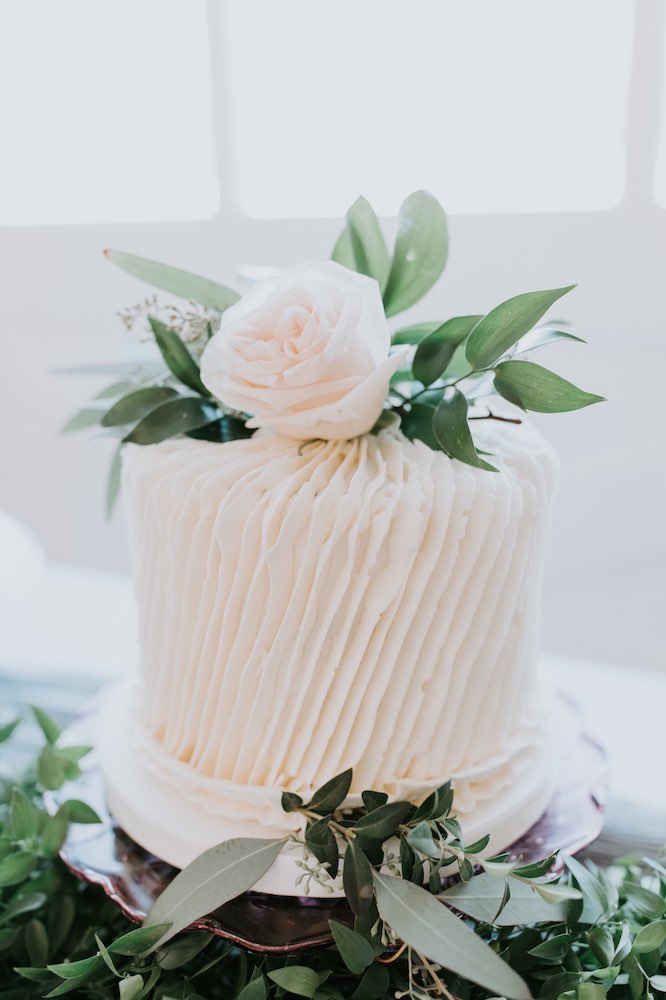 There is something sweet about traditions so we suggest at least have a 6" cake for the tradition of cutting the cake as husband and wife.  It does make for fun pictures and giggles, and guests do enjoy the anticipation of "would the groom dare wipe the cake on his bride's face?"  Purchase a special cake cutting knife that you can use throughout your life together cutting the desserts of your milestones or children's birthdays.  Just think about that knowing look between the two of you when you pull that special knife out of the drawer.  
If you aren't doing a large cake to serve your wedding guests and don't want them to experience FOMO, resist the urge to offer cupcakes.  While the idea sounds like an ingenious solution, save them for birthday parties. In truth for inebriated guests, they are messy, difficult to eat and look too casual for the thousands of dollars you spent on making every detail perfect. Consider instead having your baker make sheet cakes that can be easily cut. Catering companies often charge a cake cutting fee because cutting a large layered cake is cumbersome and difficult to do beautifully. A baker can easily score and decorate a sheet cake so each piece looks like a custom uniform serving, and you'll probably be able to sweet-talk the caterer into cutting this for free.  If you are worried about having the caterer's hours extended for cleaning these additional dishes, no one will notice disposable plates under a display of symmetrically placed, perfectly uniform cake pieces.
There are so many alternatives to serving cake after dinner.  Maybe doughnuts, chocolate caramel brownies or classic cheesecake are your guilty pleasure.  Maybe the two of you are all about savory bites. A spread of nuts, cheeses, and fruit could be the way you satiate those dancing, drinking and partying guests.  Enjoy using dessert to express a bit of yourself on this special day.